News
Why Send Customer Satisfaction Survey Email?
2013-10-15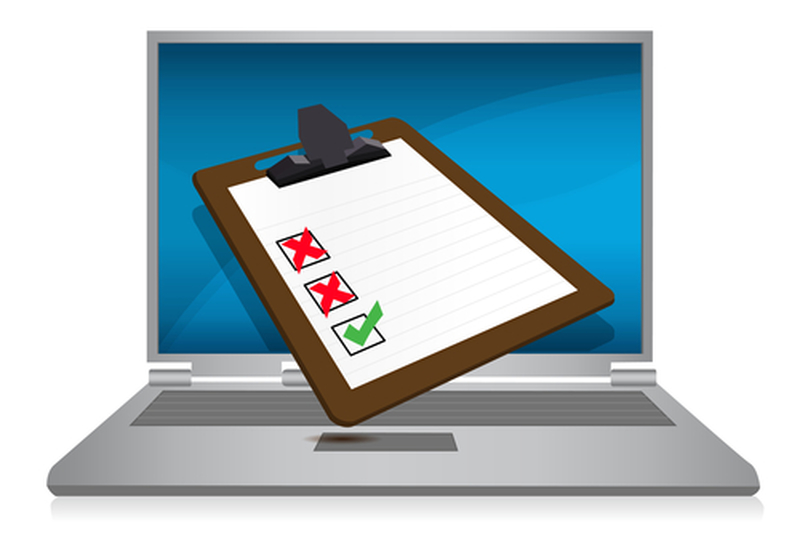 More people today are stressed and irritation can easily bubble up if your customers see you as one who disturbs them when they work, therefore we recommend that you send out the customer satisfaction survey via email. There are a lot of benefits to customer satisfaction surveys by email, you can easily reduce your internal costs and ensure that your customers do not feel "disturbed". That way you get a higher response rate than if you had sent out via traditional means such as mail.
The benefits are many.
Let's put up two examples, the first is if you send out your customer survey via traditional mail and the other is via email. We'll check the timing and price, how long it will take for you to create questions, send out questionnaires, send reminders and last but not least analyze the survey results. We start by comparing the actual creation of the survey questions, which we call questionnaire design.
Explanations for calculations and steps.
Before we begin to go through the steps below, we need to first make a few clarifications. We have created the calculations for "customer satisfaction survey postal" during each step as a separate part and really "bargained" down prices for mail to get an "advantage" that really is not really there in real life, but we want a fair comparison. We have not clarified the environmental aspects of this comparison. The calculations are there for customer satisfaction survey by mail a value 1 x 2, this is the envelope price + postal x 2 since we will send a return envelope to the customer. Both options in each stage are labeled "bold" and separated with a line.
Comparison
1. Questionnaire Design.
Here we get started with the planning of your Customer Satisfaction Survey, who should get the questionnaire? We recommend if you have under 500 customers that you send your Customer Satisfaction Survey to everyone regardless of whether they were active in the last year or not. However, it is not recommended that you send your customer satisfaction survey to a customer who has purchased an item for 3 years ago, their feedback can give a very unreliable base for result. Such planning must be done for both Mail and E-mail, but we have assumed that in the "Customer Satisfaction Survey Post" you create the questions yourself and in the "Customer Satisfaction Survey Email" we at Examinare creates them for you through a project purchase.
Once you have planned who will get the Customer Satisfaction Survey it is the time to see what questions you should send to them. You can either create the questions yourself or get help from a consultant who create it for you. We have chosen to include in these calculations that you are doing it themselves when you send out through the mail, but that you take the help of Examinare if you'll send out an email.
Customer Satisfaction Survey postal: 1 140 € (20 hours / 57 € per hour.)
We have chosen to work with 57 € / hour because this is the most commonly billed consulting hours in a general field in Sweden. 20 hours because you have to figure that you will be disturbed by other chores and have to start again, your daily work don't stop just because you are working on a Customer Satisfaction Survey.
---
Customer Satisfaction Survey email: 1 015 € (One time fee)
All customers of Examinare are able to get a customer survey created at great prices. It is especially good price if you already have or sign an "Unlimited Edition" account. We create Customer Satisfaction Survey questions and inserts it directly into your account so that it is ready for your distribution.
2. The first distribution.
Customer Satisfaction Survey postal: When you send out your mailing through the post, we have chosen to work with a "printing fee" and include your hourly fee + "Printing Service" + envelope cost + return envelope.
500 recipients = 5 hours (5 hours x 57 € / hour = 285 €) + 500 mailings, affordable 1€ x 2 (500 x 1€ x 2 = 500 €)
A total of 785 €
---
Customer Satisfaction Survey email: Here we have chosen to calculate your time only. The time it takes to import an Excel file with customer data, and writing the cover text to your email is one hour. Your time to send out the questionnaire:
1 hour x 57 € = 57 € (only your own time).
3. The reminder.
Customer Satisfaction Survey postal: You now have two choices, either call those who have not responded or returned with their feedback. Many business owners today unfortunately do not work with reminders by postal mail or over the phone because it costs too much (or that they cannot be bothered). In this example, we remind 200 customers through the mail.
Cost: 200 recipients = 2 hours (2 hours x 57 € / hour = 114 €) + 200 mailing affordable 1€ x 2 (200 x 1€ x 2 = 400 €)
Total 514 €
---
Customer Satisfaction Survey email: Reminder with Examinare is very simple, the system sends email to those who have not answered and you only need to add the reminder text and the system sends it automatically after your approval. Your time to send out the reminder:
30 minutes x 57 € = 28,5 € (only your own time).
4. Analysis.
Now starts the interesting in this example, and you will now understand the real advantage of Examinare survey tool. We will in this example calculate on you to do a simple analysis, you want to know what your customers think about your products. How satisfied are they of their purchase? In this example survey, we have created a question where every customer grade from 1 to 5, where 5 is "Very Good".
Customer Satisfaction Survey postal: Because you have sent out through the post you will then also get the feedback back in same format. Let's say that you have received a response rate of 30% which is very high and results are not always a reality when sending by postal. Let's also say that you need to rip up each envelope, open it and enter a number in an Excel document with the number that is written on paper. Normally, you would use a scanned survey, but in that we expect a volume of 150 (500 x 30%) and that will be very costly and not a fair comparison since this is such a small volume.
Cost: 150 envelopes x 1 minute per opening each envelope and writing a number in the Excel Spreadsheet = 142.50 € (2.5 hours x 57 € / hour).
---
Customer Satisfaction Survey email: The results are already in Examinare and because everything is answered, we only need to look at the screen for the results. Here we have assumed 15 minutes, mostly because you may want to drink a cup of coffee or tea while watching and it takes about as long time as 15 minutes to prepare. A little humor must always exist, right?
Cost: 15 minutes (12 minutes of which is your coffee break) x 57 € / hour = 14.25 €.
---
Summaries, why is a Customer Satisfaction Survey email the best way (and cheapest)?
We let the numbers speak for themselves, we have in this comparison counted all fees during distribution via postal very low to make it fair and we have also set 30% of the feedback that is a very high comparison, in that your customers must fill out and send it back by post.
| | | | | |
| --- | --- | --- | --- | --- |
| | Via postal | Part of Sum that is your time | Via email (Examinare) | Part of Sum that is your time |
| Planning, Design | 1140€ | 1140€ | 1015€ | 0 € |
| Distribution | 785€ | 285€ | 57€ | 57€ |
| Reminder | 514€ | 114€ | 28.5€ | 28.5€ |
| Analysis | 142.50€ | 142.50€ | 14.25€ | 14.25€ |
| License (pr. year) | 0 | 0 | 384€ | 0 |
| Sum | 2581.50€ | 1681.50€ | 1498.75€ | 99.75€ |
This example is a very small Customer Satisfaction Survey and we have really tried to keep the external costs for "postal" down as much we could, but in reality the cost is often double that with what we have calculated depending on volume. Welcome to contact us about "Customer Satisfaction Survey Email" today!
This article is about Examinare the Survey Tool.
Our service for successfully by yourself create Surveys in mobile, desktop, kiosks.
Read More
Contact Examinare
+1 844-521-7900 (TOLL FREE)
+1 408-471-0100

Price Quotation
Find out how Examinare can help you! One of our Examinare experts will contact you shortly to discuss your needs and how you can benefit from Examinare Solutions.
Fill in the form and we will contact you shortly.